2MP LPR ANPR Camera For Parking Lot Car Washing
Model:LY-ALR-000
2MP/1080P LPR camera solution
Camera Lens: 2.8~12mm, support to work with other varifocal lens
ANPR system recognition rate: > 98%
License plate recognition ability: > 120 Countries
Interface: TCP/IP, RS485
Power supply: 12V 2A
With the professional record upload software, for quick integrate to clients' platform, convenient to the second development for end user
LPR Camera react area for license recognition: the LPR Camera only works when detecting the head body of car with license plate number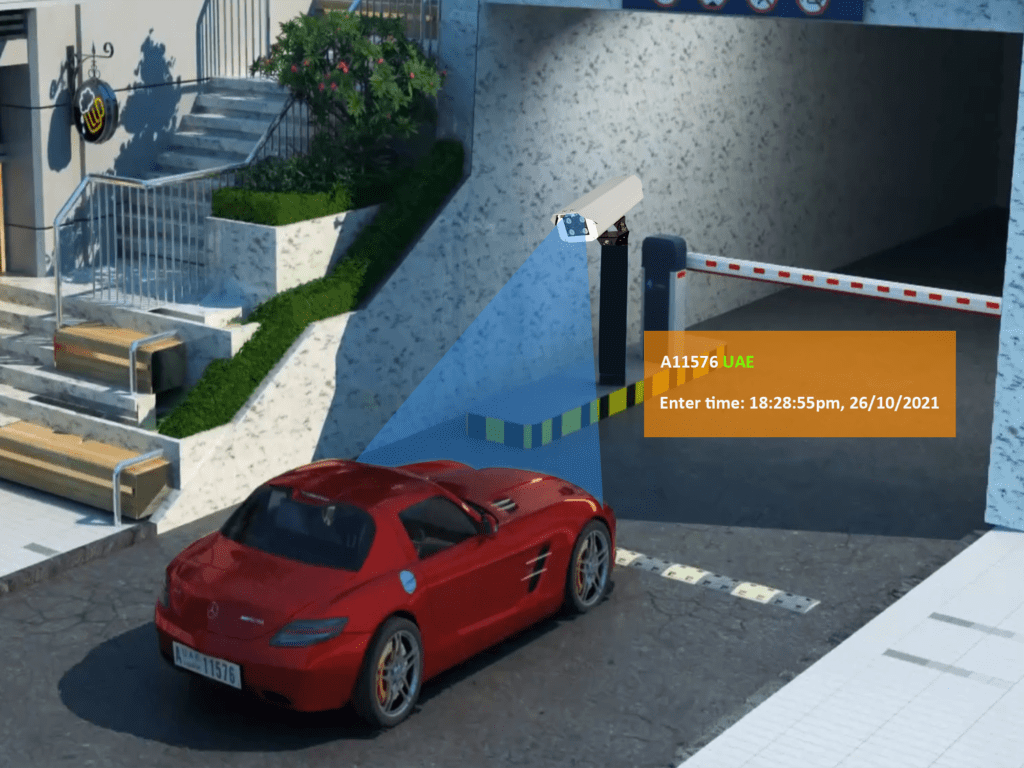 LOYALTY-SECU License plate recognition camera can extract and recognize vehicle license plates in motion from a complex background, and recognize vehicle license plate information through technologies such as license plate extraction, image preprocessing, feature extraction, and license plate character recognition.
Our ANPR camera LY-ALR-000 is one of the important components in modern intelligent transportation parking systems. Based on technologies such as digital image processing, pattern recognition, and computer vision, it analyzes the vehicle images or video sequences taken by the camera to obtain the unique license plate number of each car to complete the recognition process.
2.Main Function of ANPR Camera
 2MP/1080P LPR camera resolution
2.8~12mm Camera Lens, support to customize with other varifocal lens
ANPR system recognition rate > 98%
License plate recognition for more than 120 countries vehicle number plate
With the professional record upload software, for quick integrate to clients' platform, convenient to the second development for end user
LPR Camera react area for license recognition: the LPR Camera only works when detecting the head body of car with license plate number
TCP/IP, RS485 Interface
It mainly captures pictures, which are sent to the software for recognition. There are two ways to trigger the camera to capture pictures. One is that the camera itself has a head-detection function, and the other is that the car is triggered by the loop coil when vehicle pass to capture the picture.
LOYALTY-SECU upload software can provide API and interface with client's third-party software system, system can get the number plate recognition result data from our software.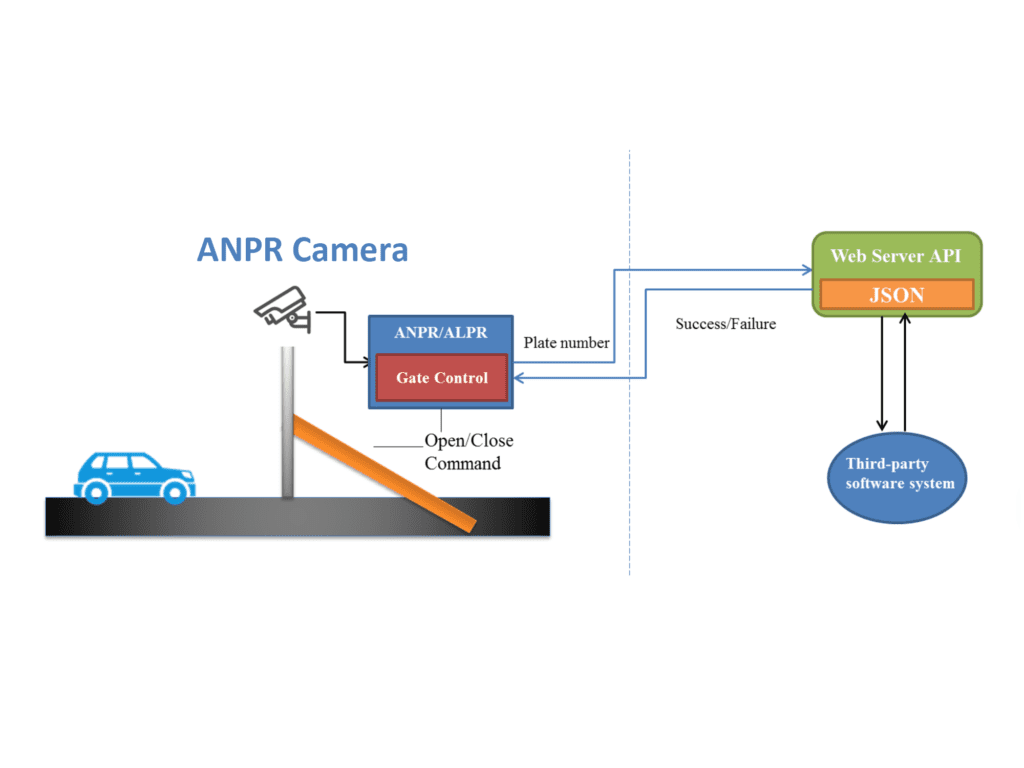 ANPR/ALPR System Demo Video
4.Main Function of ANPR System
Supports recognize the license plates of more than 120 countries and output the results
ANPR software manages the whole parking lots from entrance and exit to charging, like control vehicle barriers, gates, traffic lights, and message signs etc.
Set the charging rules of the parking lot, limited free time parking, parking fee charge rule via cash or coin or credit card, then system will charge them automatically as per setting rule, such as the first three hours being free which reverts to paid parking for longer stays automatically.
Provide the real-time reports on vehicle license plate, journey times, stay times, flow rates and entry/exit balance, and the vehicle alerts can be sent by email or text message.
License Plate Recognition Camera Systems supports vehicle license plate registration and inquiry, keeps a record of live and historical car park data usage, and forms a traffic report for easy parking lots management.
Networking ALPR management system can across a site or multiple sites to manage different parking lots.
The best solution of a set of parking software is to manage the parking lot with one in and one out. It can also be used for two in and two out. If beyond this range, it may affect the efficiency of management or cause the situation of stagnation, which also depends on the actual use of computers and the amount of vehicles.
LOYALTY-SECU ANPR Camera for Parking Lot System support the data output to other systems, like parking system, access control, weighbridge system etc. LOYALTY-ECU can offer SDK for second development, easy to integrate to other management platform. And Our ANPR management software is compatible with SQL, Oracle, Excel and CSV files.
5. The Interface of ANPR Software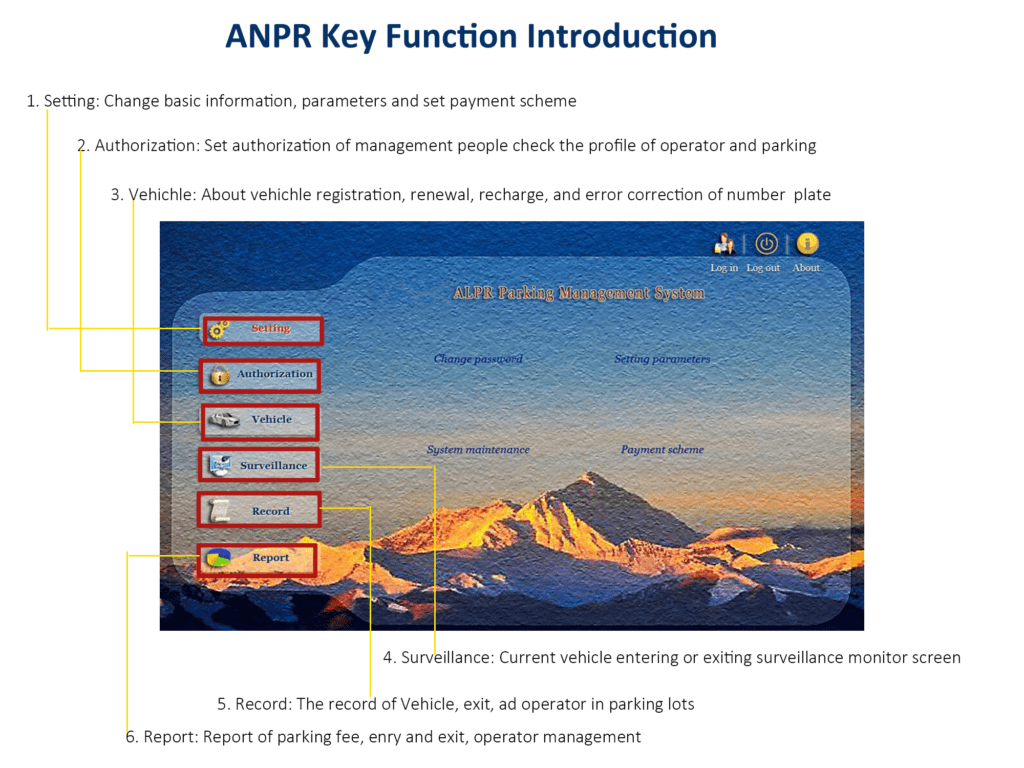 6. Multiple Languages for ANPR Software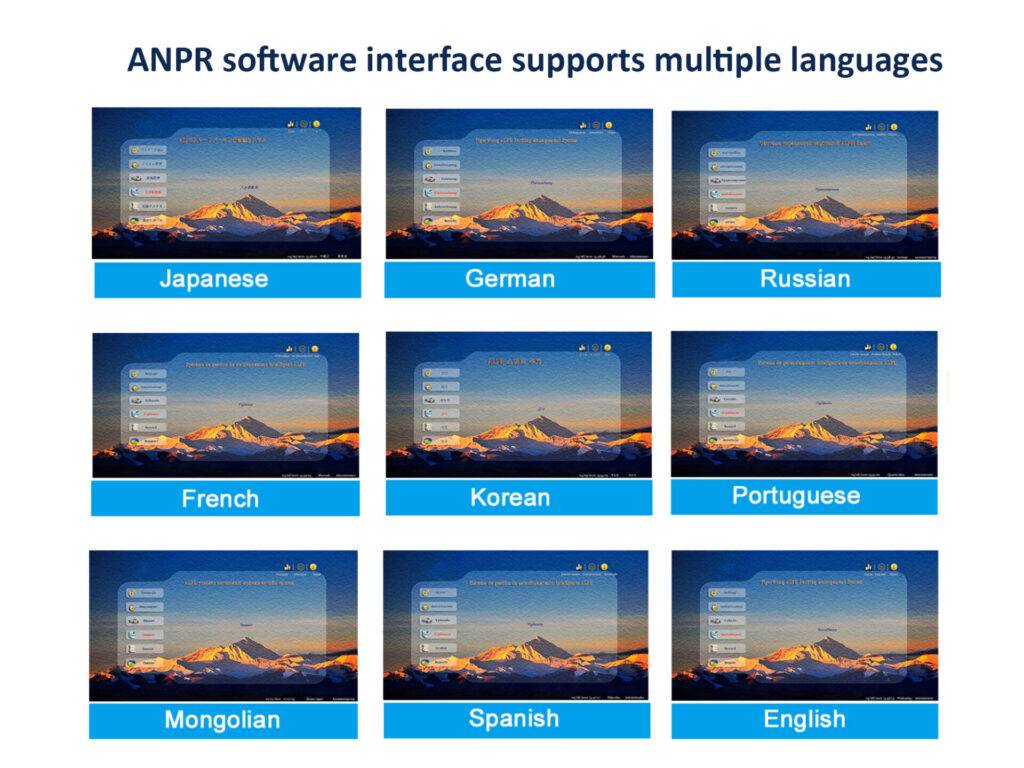 7. Support Global License Plate Recognition Ability over 120 Countries
LOYALTY-SECU ANPR algorithm supports recognizing the countries' vehicle license plates below:
China, Hong Kong, Thailand, Taiwan, South Korea, Japan, Singapore, Malaysia, Vietnam, Saudi Arabia, Armenia, Georgia, Indonesia, Macau, Kazakhstan, Kyrgyzstan, Mongolia, Philippines, Tajikistan, Qatar, Sri Lanka, UAE, Turkey, Myanmar, Lebanon, Syria, Iraq, Laos, Azerbaijan, Cambodia, Cyprus, East Timor, India, Israel, Jordan, Palestine, Sri Lanka, Uzbekistan, Spain, Portugal, Latvia, Belarus, Bulgaria, Denmark, EU standards, France, Poland, Russia, Albania, Austria, Belgium, Bosnia and Herzegovina, Croatia, Czech Republic, Estonia, Finland, Greece, Hungary, Iceland, Ireland, Italy, Lithuania, Luxembourg, Netherlands, Norway, Romania, Slovakia, Slovenia, Sweden, Switzerland, United Kingdom , Kosovo, Mexico, United States, Canada, Costa Rica, Cuba, El Salvador, Guatemala, Honduras, Puerto Rico, Brazil, Argentina, Bolivia, Chile, Colombia, Ecuador, Paraguay, Peru, Uruguay, Venezuela, Kenya, Mauritius, Sierra Leone, Tunisia, Uganda , Algeria, Botswana, Cameroon, Cape Verde, Ghana, Namibia, South Africa, Australia, New Caledonia.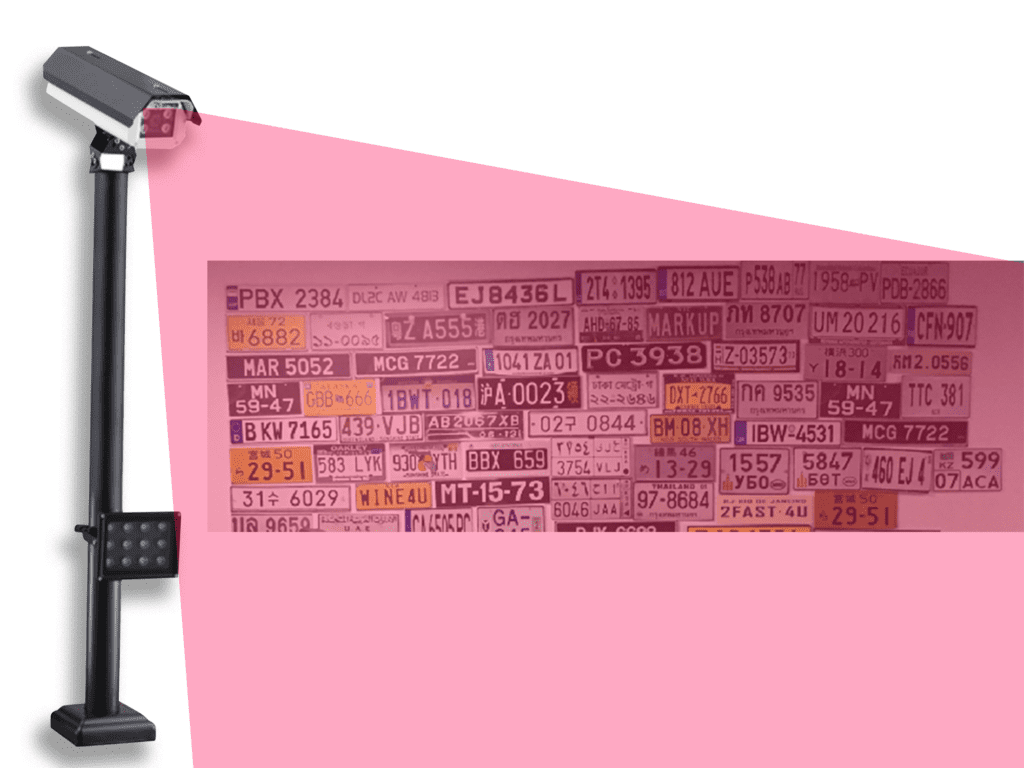 8. Expanding the Application of ANPR Camera with 3rd Party System
In order to make more customers benefit from the application of license plate recognition, LOYALTY-SECU has specially customized upload software, which can provide customers with the data of license plate, picture of license plate, time of entry and exit and so on from our software system. The integration is also very simple, only three steps:
1. Parameter setting interface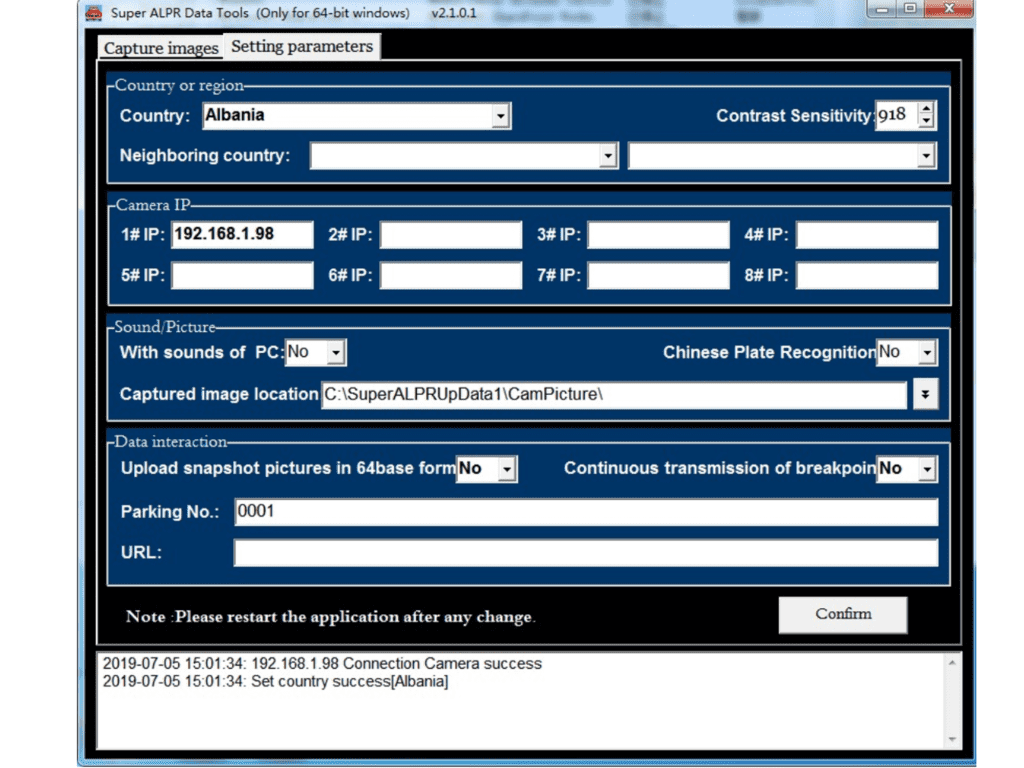 2. Recognition and vehicle picture interface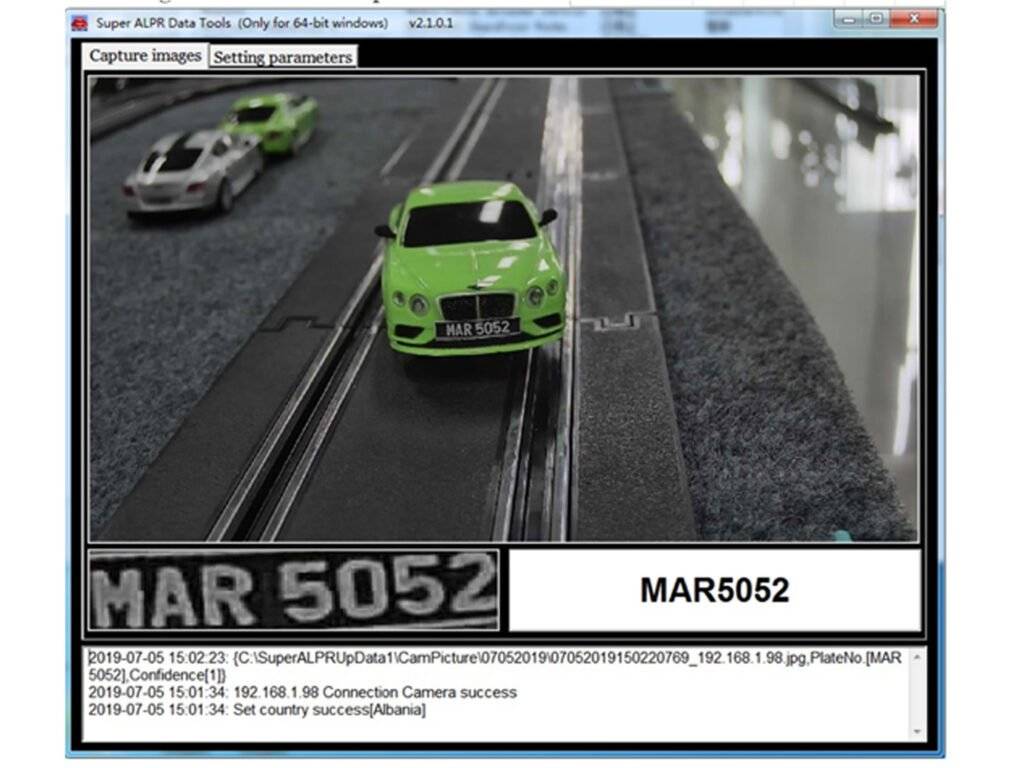 3. Uploading software and docking three steps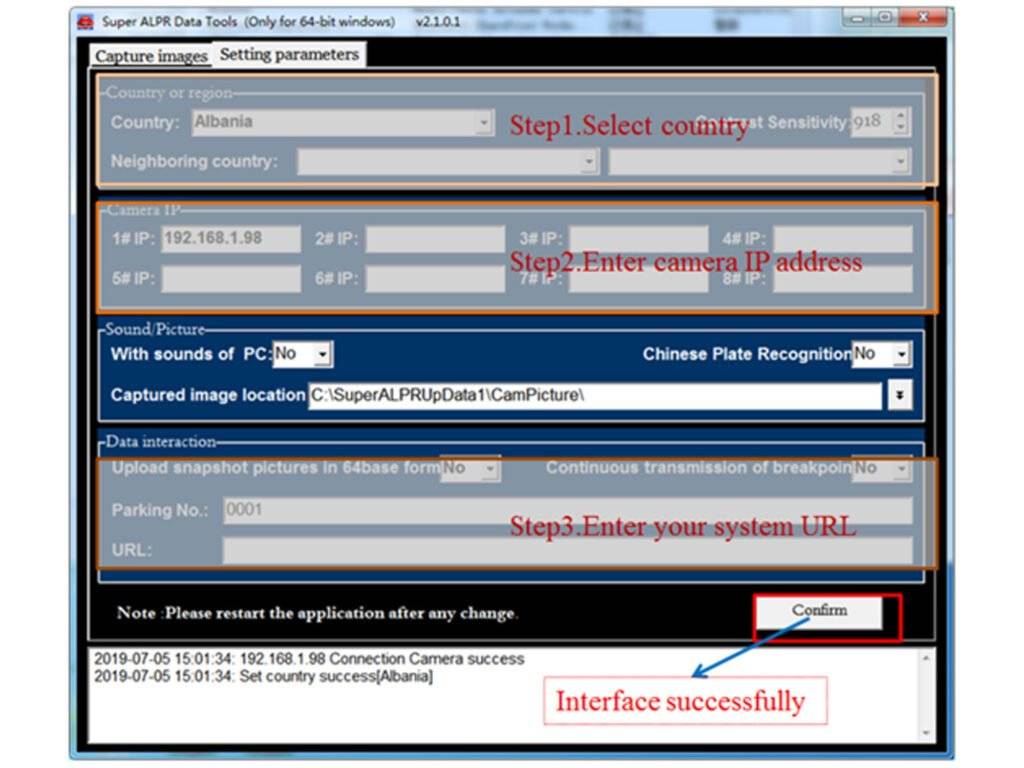 9. Typical Case of Expanding the Application
Here is our Network LPR/ANPR Camera which works on Thai Language License Plate Number Recognition as follows:
Record Upload Software for Thailand License Plate Number Upload Demo (Max support 20 cameras)
10. Why Choose LOYALTY-SECU ANPR Camera Solution
LOYALTY-SECU LPR (License Plate Recognition) ANPR camera system supports more than 120 countries vehicle number plate recognition, adopting high-quality material ensures high stability work performance, working with our professional ANPR software and platform, brings excellent one stop service to the client worldwide.
LOYALTY-SECU not only provides advanced LPR ANPR solutions to the market continuously, but also equipped with the powerful experiences and ability to customize the products and service based on the customers' demand.
No matter, you are just looking for a simple Network LPR Camera with license plate recognition or an all- in- one ANPR Camera (Include License plate recognition, LED display for car information, self-service payment for parking lot, and work with the barrier gate), we can reach all your requirements.
So far, our LPR/ANPR/ALPR/VLPR camera system is widely applied to parking lots, exit & entrance of the community, car washing, Industry Park, office, supermarket, and so on.
ANPR Camera System with Multiple Barrier Gates for Option
Model
LY-ALR-000
Global License Plate
Recognition Ability
> 120 Countries
Work Mode
Hardware+ Software
Language
English, Spanish, Korean, Japanese, Arabic, etc.
License Plate Character Color
Black
Applications
Parking lot, car washing, border crossings, petrol station, hotels/school/office building, scenic spots
Camera Sensor
1/3 inch CMOS 2MP
Camera CPU
ARM600MHZ
Camera Resolution
1920*1080P@25fps; 1280*720P@25fps;
704*576P@25fps
Camera Lens
Vari-focal, manual focus,2.8-12mm
Video Compression
H.265/H.264/MJPEG
Recognition Distance
3-10m
Recognition Speed
< 30 KM/H
Adapt To Vehicle Speed
≤35km/h
White LED
4pcs White LEDs,
Support intelligent light filling; Or manually set light filling
2D/3D Noise Reduction
Support
TF Card
Default 32GB SD/TF card, extend capacity to 128GB
Ports
TCP/IP port, Power supply port
Network Ports
1 port 10/100Mbps self-adaptive RJ45
Communication Interface
TCP/IP
Camera Packing Box
37*14.5*11.5CM
Camera Packing Weight
2.5KG
USB Dongle
Stored with ANPR Software ( for option)
Camera Cabinet Material
Iron plate metal 2.0

Working Humidity
≤85%
Working Temperature
-25℃~70℃
Power Supply
DC12V/2A
Power consumption
<7W
Warranty
1 Year & lifetime technical support
OEM/ODM Service
Support
SPECIALED IN PTZ VIDEO SURVEILLANCE SOLUTION
OVER 10 YEARS
R&D Oriented Surveillance Equipment Manufacturer
SPECIALED IN PTZ VIDEO SURVEILLANCE SOLUTION OVER 10 YEARS
R&D Oriented Surveillance Equipment Manufacturer